Welcome!
Welcome to our bibliography references project, the Online Environmental History Library (BOHA).
In this project, we have mapped the growing field of Environmental History in Latin America, and we have included publications in three languages – Portuguese, English and Spanish - which references are now available through the searchable software Zotero.
We have also included links to newspapers, magazines and conferences articles on most rmajor research topics in Latin America environmental history.
Our database is updated frequently with new items written in Spanish and Portuguese, and it counts already with more than 1500 references.
Please keep sending us your references. Your contribution is really important to the continuous development of this project.
Contact: lise@sedrez.com
Thanks for your visit!
Sponsors: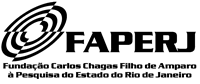 SOLCHA is the Latin American and Caribbean Society of Environmental History, founded in 2006

To sign up for our SOLCHA discussions forums, follow the instructions in this link.

Here you can find links to previous meetings and new projects.

The HALAC is SOLCHA's magazine, edited initially by Regina Horta Duarte and currently by Jo Klanovitz. The first edition was issued in the beginning of 2011. Articles in Spanish, English and Portuguese are always welcome.

Check out also the series Latin American Landscapes, edited by Chris Boyer and Lise Sedrez, at the Arizona University Press.

Manuscripts are welcome!

Comments on our BOHA project

Gail Triner, Rutgers University:

"It was absolutely essential to me when I was putting together an undergrad lecture class on Latin American Environmental History.

By offering an overview of the material that was available, the site was an incredible introduction to the field.

It allowed me to get a sense of the existing literature very efficiently, and to structure a class around the material that existed, rather than my wishful thinking."

Matthew Morse Booker, North Carolina State University:

"I thank you personally and your colleagues around the hemisphere generally for your dedication in creating and maintaining the Latin American Environmental History website.

It is clearly the most up to date--the ONLY up to date--bibliography of material on Latin American EH. It is particularly rich in that it includes work in all three major languages of publication, and it effectively uses recent technologies that allow colleagues worldwide to contribute new publications.

This is an extremely valuable service."

Sam Brunk, University of Texas, El Paso:

"I found the list absolutely essential in my efforts to start teaching an upper-division class on Latin American Environmental History.

In fact, that class might have been impossible without it, which would be a shame in that we need to interest a lot more people in the subject."

Robert Wilcox, Northern Kentucky University:

"It has been a wonderful resource for me and my students over the years, and I know so many colleagues who use it around the world […]"